Latest News
Lecture with Albert Mondor: New Wave in horticulture
(April 11, 2017)
As part of International Composting Week, we are presenting horticulturist and author Albert Mondor for a special evening on Wednesday, May 10 at the Salle Desjardins-Telus in Rimouski. Presented in collaboration with the Ville de Rimouski and the Compost Council of Canada, Albert will present the latest trends in gardening and the ways in which gardening can be fun, productive and ecological.

All those who attend will be given a bag of goodies from Premier Tech Home & Garden, Harrowsmith and other stuff offered by the gardens and it's partners.

Tickets are available online for $8 and $5 for members of the Gardens.
Tickets will be available at the door for $10.

Reserve your ticket now ! - click here !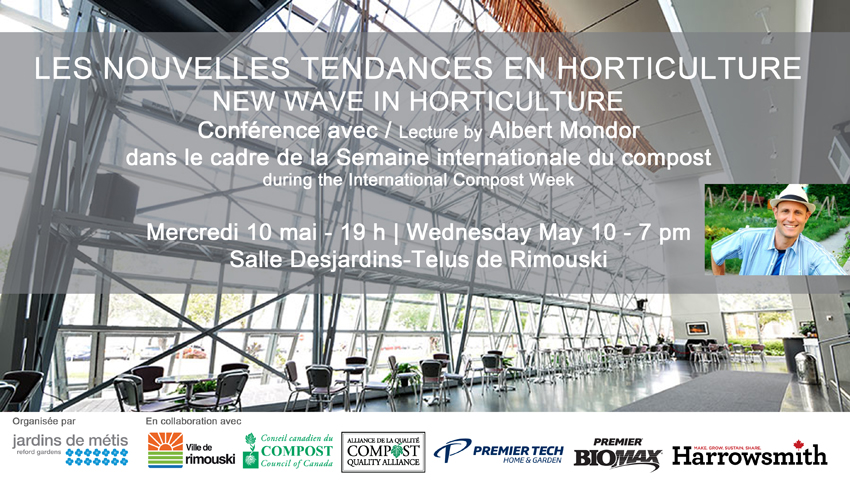 Information :
418 775-2222
info@jardinsdemetis.com
[ Back to previous page ]